MLA 2019 Annual Conference Poster Sessions
Join poster presenters at the Your Professional Connection and Poster Reception on Thursday, October 17 from 5:45 - 6:45 p.m. This casual, inclusive reception brings emerging professionals, local MLIS program alumni and established librarians from all backgrounds together to learn about innovative new projects, network and grow professionally.

Poster Presentations
No Reservation Recommendations
As a director, to whom do you turn when you need recommendations for auditing services or a plumber or project management software? Most likely you post to a listserv and hope to get a handful of options from which to choose. Well, do we have a new service for you!! Our "No Reservation Recommendations" website will provide you with more vendor options in more categories and arranged by cooperative boundaries; the best part is that the recommendations will come from your trusted colleagues. Head over to "No Reservation Recommendations" today!
Presenter(s)
Rebecca Higgerson
Brandon Township Public Library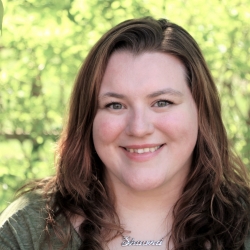 Shauna Quick
Brandon Township Public Library
One Thing, Two Things - It's a Library of Things!
At Mott Community College, we want to offer our students more than just books and databases. We're always looking for creative ways to expand what we can offer through the library. One enthusiastic and creative librarian decided to take advantage of the college President's mini-grant program and develop a Library of Things. See how Phase I has developed at Mott Library. Learn how we decided what to purchase, who our stakeholders are, how we developed policies and procedures, and all the other ins and outs of this fun project.
Presenter(s)
Jill Sodt
Mott Community College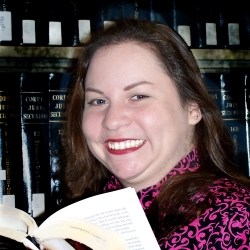 Jessica Himstedt
Mott Library
Alzheimer's Kits in the Library
Alzheimer's Disease progressively and irreversibly carves away a person's precious lifetime of memories. However, studies show that many seniors with dementia achieve greater focus and show fewer signs of irritability doing activities like those included in the Alzheimer's Kits. Greater self-worth is achieved when they're able to overcome obstacles on their own. Through the use of these kits, those suffering from the disease can ease the effects of diminishing language skills, problem-solving abilities, and other cognitive functions affecting a person's ability to perform basic everyday activities. In this session, those who work in libraries can learn how to create their own Alzheimer's Kits.
Presenter(s)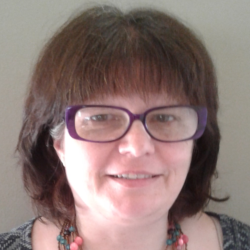 Lynn Bieszka
Warren Public Library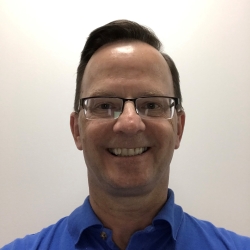 Paul Konkolesky
Warren Public Library, Civic Center Branch
National Teen Lock-In: Engage Your Teens Every Summer
Looking for a way to engage your teen patrons? Teens are traditionally a hard group to program for and to pull into the library due to scheduling conflicts and transportation issues. Each year the National Teen Lock-In shares resources on how to host your own program and includes planned activities such as Live YA Author Chats, Minute to Win It, Photo Scavenger Hunt, Online Connections with other libraries, Gaming, Crafts and more. The annual goal of NTL is to support libraries that participate every year and encourage new libraries to support their teen community by creating a time and space for them to have a positive interaction at their local library and with its staff.
Presenter(s)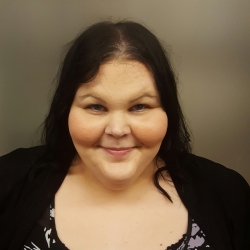 Erin Durrett
Clinton - Macomb Public Library
Dawn Iocca
Jackson District Library
Escape Rooms @ Your Library
Interested in hosting an escape room at your library? The Adrian District Library has hosted three successful escape rooms for kids, teens, and adults. Come see our process, from picking a theme and writing clues to setting up the room and managing the program on the event date. You'll leave with plenty of tips for doing one at your own library!
Presenter(s)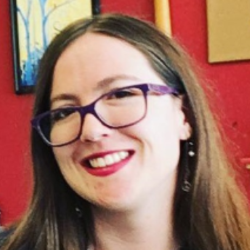 Jennifer Noble
Adrian District Library
Artist Trading Cards: Making, Swapping and Connecting Library Patrons Through Art
As a community-hub, libraries are ideal places to offer opportunities in artistic exploration and enrichment. However, hosting cost-effective art programs that appeal to a range of ages and abilities can be difficult. Consider offering an Artist Trading Card making session and then participate in the Libraries Across America ATC Swap. It's an inexpensive way to host a creative event with numerous learning opportunities and connects library patrons in a unique way. This poster introduces the LAA swap as well as ideas for getting started, including resources to world-wide ATC communities, display ideas, involving local art organizations, and tips for hosting your own workshop and/or swap.
Presenter(s)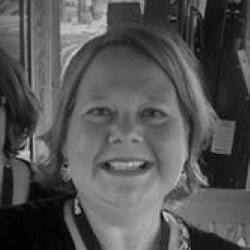 Mary Robinson
Novi Public Library
School of Information Sciences Video Projects Analysis
WSU SIS's Diversity GSA Allia McCoy discusses her LIS journey making marketing and engagement videos for the school. Allia aims to discuss what's working and what is not in our video projects when working with technical and time constraints. She creates video content to positively represent SIS and to recruit students from historically underrepresented backgrounds.
Presenter(s)
Allia McCoy
Wayne State University
Using Google Translate in Cataloging
With limited staffing in cataloging and a robust global collection policy, original cataloging in many different languages is a huge challenge. One tool I use is Google translate. This poster illustrates how this has benefited my cataloging in languages I do not know.
Presenter(s)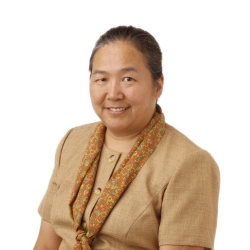 Xiaoming Xu
Andrews University
Working in a Prison Library
Ever wonder what it was like to work in a prison library? This poster session will answer your questions about library values in a prison setting, what rules must be followed, what safety precautions are taken, and how the library can help a prisoner's situation. Learn what policies are in place to keep the facility and the general public safe when prisoners use the library. Find out what materials are prisoners allowed and what resources are available to them while they are in prison. This poster also touches on how some principles of the library science field are maintained without threatening the security of the prison or the general public.
Presenter(s)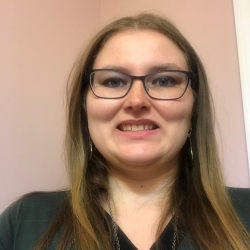 Sarah Rick
Michigan Department of Corrections